SCHEDULE YOUR HVAC SERVICE CALL NOW
SCHEDULE YOUR HVAC SERVICE CALL NOW
SCHEDULE YOUR HVAC SERVICE CALL NOW
For Non Emergency Call Backs Only.
New A/C Installation For Your Business In Shreveport-Bossier City.
Moving into or building a brand new commercial space? Renovating your existing business?
Let Advance Air Conditioning & Heating make the installation of your new equipment a breeze!
Our staff will assess the cooling needs of your space and will present you with the best options for your business and for your budget. We understand building or renovating can be extremely stressful, so let us take some of that stress off your shoulders. Make that one call to us, and then relax knowing we will take care of the rest.
Advanced Air Conditioning & Heating proudly installs Trane equipment. Trane has been a leader in the HVAC industry for over 100 years, which proves the quality and reliability of their systems.
After the installation is complete, you will have the opportunity to purchase a service agreement so our certified technicians can do a preventative maintenance inspection twice a year. This ensures your new unit stays in top running condition for many years to come.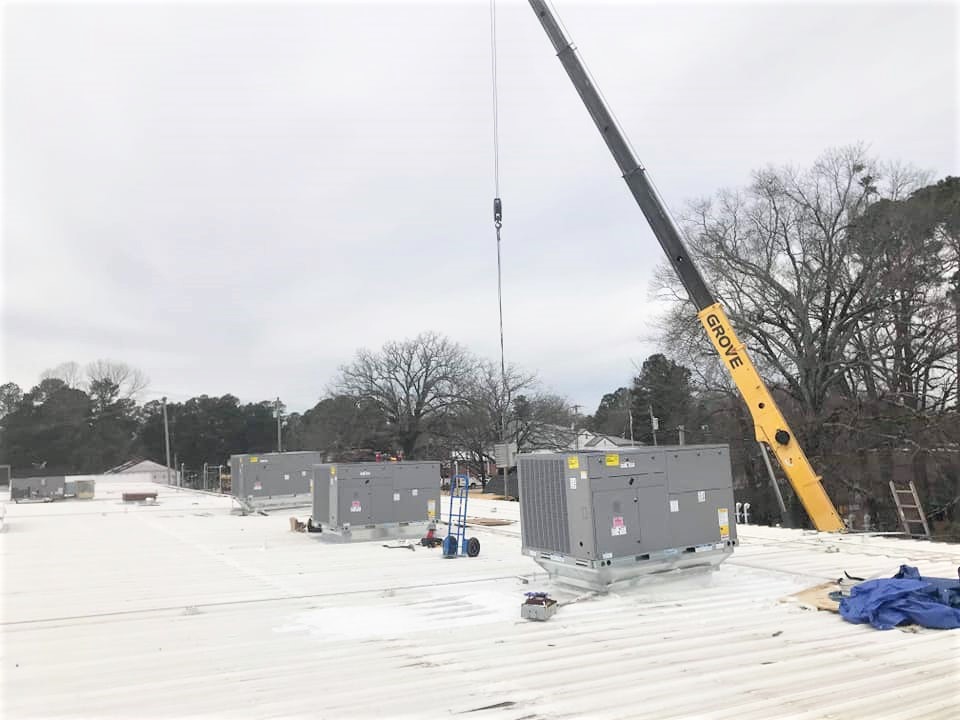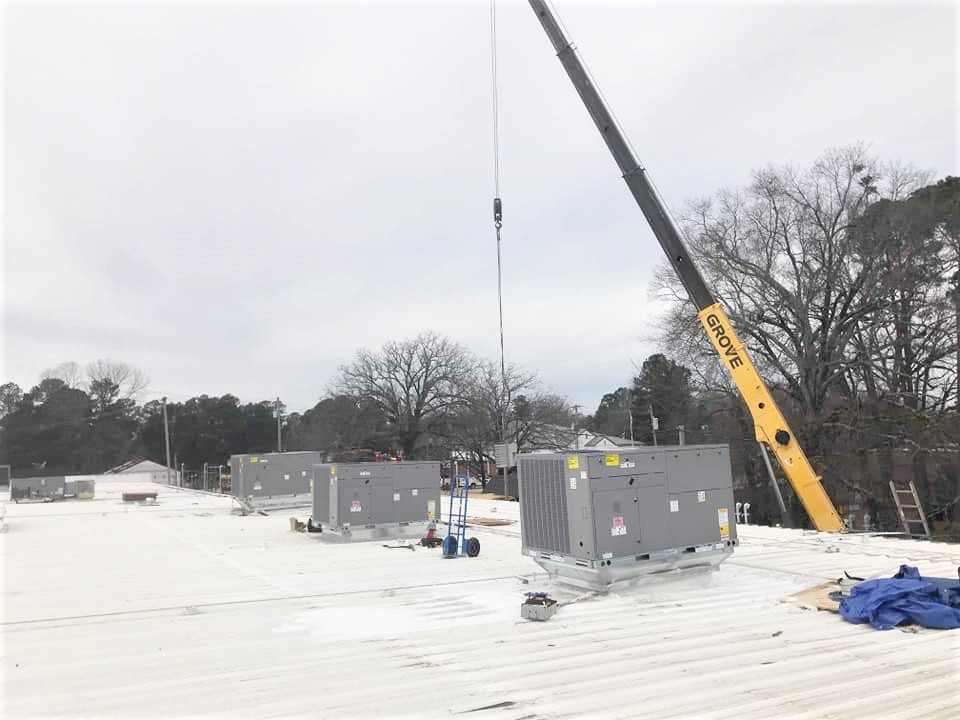 HVAC Emergency Service Lines Open 24/7
If you need air conditioning or heating service over night or on the weekends, our emergency office lines are open, ready to take your call and dispatch your technician as soon as possible.
Call 318-222-KOOL (5665)
TRANE COMFORT SPECIALIST
Advanced Air Conditioning and Heating is a Trane Comfort Specialist-an independent Trane dealer of the highest standing, committed to being the best in every aspect of its business, from installation and service to customer satisfaction and employee training.
Not every dealer qualifies as a Trane Comfort Specialist, but rather only those that meet Trane's stringent standards and demonstrates a commitment to customer satisfaction and continued education. We are committed to keeping up to date with Trane's latest technology, ensuring that you receive a system that is designed to achieve maximum efficiency, reliability and comfort-and a system that delivers the efficiency ratings promised and you expect.