S9V2
The new S9V2 furnace is more efficient in both heating and cooling, offers quiet operation, and maintains the DNA that Trane is known for: quality and reliability.
S9X2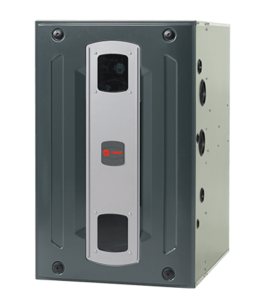 The new S9X2 furnace offers two stages of gas heat for comfort in cold weather, and high-efficiency CTM blower for effcient in warm weather, while maintaining the DNA that Trane is known for: quality and reliability.
XC80
Communicating technology for the ultimate comfort and greater efficiency. The advanced ComfortLink™ II allows the XC80 to constantly configure itself for optimal performance year after year.
XV80
The consistently efficient XV80 variable-speed gas furnace is built to meet your home's needs and designed to fit wherever you need it.
XL80
No matter what the temperature might be outside, the XL80 variable speed gas furnace is designed to provide a consistent, predictable flow of warm air to keep your family comfortable all winter long.
XT80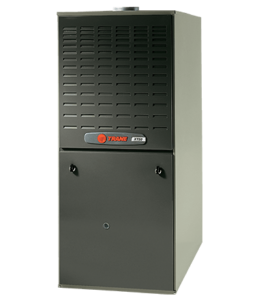 Winter after winter, our single-stage XT80 high-efficiency gas furnaces will keep your home warm with a blower motor designed for consistent airflow and high efficiency, and that means consistent comfort for your family.
XR80
The single-stage XR80 gas furnace is a good choice for those looking for solid heating. Tested, durable components help make sure your system is at optimum performance.
XB80
The single-stage XB80 heating furnace is designed to help meet your family's needs, year after year. Because a Trane XB80 furnace is built to last, your family gets the benefits, consistently.
TRANE COMFORT SPECIALIST
Advanced Air Conditioning and Heating is a Trane Comfort Specialist-an independent Trane dealer of the highest standing, committed to being the best in every aspect of its business, from installation and service to customer satisfaction and employee training.
Not every dealer qualifies as a Trane Comfort Specialist, but rather only those that meet Trane's stringent standards and demonstrates a commitment to customer satisfaction and continued education. We are committed to keeping up to date with Trane's latest technology, ensuring that you receive a system that is designed to achieve maximum efficiency, reliability and comfort-and a system that delivers the efficiency ratings promised and you expect.